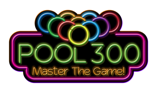 MENOMONEE FALLS, WI. - 7/01/2011:
McDermott Cue Mfg., LLC is a leading manufacturer and world-wide distributor of pool cues, performance shafts and billiard accessories. McDermott is proud to announce new products into their 2011 product line. The new products will be unveiled to dealers and distributors at the 2011 BCA Show in Las Vegas.
New additions to the McDermott line include: 2011 one-of-a-kind Masterpiece Cue; the 2011Jim McDermott Cue of the Year and Cue of the Year Enhanced limited edition cues; 3 shaft inlay cues that feature intricate inlays in the shaft that complement the cue's design; a point inlay cue at an entry level price point. All new McDermott cues feature high-performance shafts. In addition to growing the McDermott line, Star also added 10 all new pearl cues that feature real pearl inlays and pearl butt plates.
"We are very excited about the new additions to our product line. Last year's cue line was very well received and we believe the new products added in 2011 give our customers an even better selection with all the performance, value and craftsmanship they are used to from McDermott." said Larry Liebl, McDermott Executive Vice President.
McDermott also added cases and accessories to the 2011 product line.
McDermott Cue is headquartered in Menomonee Falls, WI markets under the brands of McDermott Cue, Star Cue, Lucky Cue, Element Cue, Wildfire, Pool Prodigy, Intimidator Shafts, G-Core Shafts, Big Boy Shafts, Sledgehammer Break Cue, Stinger Jump/Break Cues, and Elephant Balls.
For more information about this press release contact Marketing Director, Michael Slowik at mslowik@mcdermottcue.com or call 1-800-666-2283. More information can be found at www.mcdermottcue.com.