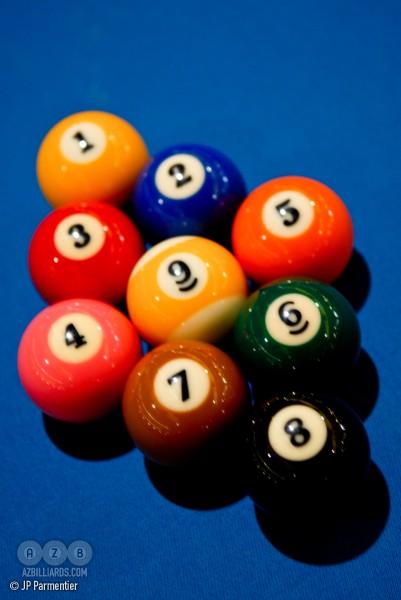 It's safe to say that billiards is one of the most elegant and sophisticated sports a person can play and watch. This is a sport where the smallest details can determine a winner and this is exactly why people like to watch and bet on it.
Billiards is most popular in the United Kingdom, but people from other countries love to watch it too. For example, people from the United States are pretty enthusiastic about this sport. Betting on pool can be very fun, but you have to know what you're doing. If you are a beginner bettor, here are the 3 tips you need to consider when betting on billiards.
Find A Reputable Website
It doesn't matter what sport you are betting on, you should try your best to find a safe and reputable betting site. This is the best way to avoid scammers and find the best betting odds. If you are a US citizen, you should definitely consider this site that offers good Iowa sports betting bonuses to its customers. Sites like these are safe and offer a plethora of betting options.
Try Making Simpler Bets At First
If you don't have a lot of experience when it comes to betting on billiards, you should definitely start with simpler bets. Billiards has a lot of rules and even though most of them are simple, there are a few complicated ones. This is why it's better for you to bet on who is going to win the match, at least until you master the rules and the terminology of the sport. This careful approach will save you a lot of money, no question about it.
Make Sure To Set A Stop-Loss Limit
If you are new to betting, one of the most important things you have to keep in mind is that betting can be pretty addictive. This is especially true when you are betting on a sport you love to watch, like billiards, for example. In most cases, people lose their money when they are trying to chase the previous losses. In other words, they lose a few bets in a row and they are convinced that the next one is theirs. This is a wrong approach that can cost you a lot of money. To avoid this scenario and protect your money, you have to set a stop-loss limit. How does this work? Well, you simply plan your budget and decide that you are okay with losing $50 per day on betting. Once you reach that limit, you stop betting. This is the only responsible way to bet on sports.