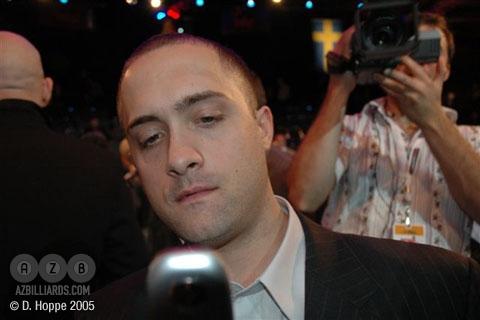 George San Souci
The Predator Pro-Am Tour, Tri-State Tour and Mezz Tour have joined forces once again to bring you the biggest annual tournament in the NYC area and we are very proud to announce that the Ginky Memorial Amateur event has sold out and has a full field of 128 players for a fourth consecutive year! Last year we broke a record with a total of 193 players for both events combined!
The tournament is full and the draw has been done. The amateur tournament starts at 10AM this Saturday. We did have two forfeits last year so please be on time. If you are not at your assigned table by 10:15, we will forfeit your match. If you see you don't have a 10AM match, we highly recommend you still be there by 10:15 in case there's a forfeit in the 1st round.
Dress code required: Dress slacks, shoes and collared/dress shirt. (No jeans or sneakers) If you arrive in clothes that don't meet the dress code rules, you will have to change or your match will be forfeited.
We still have some spots available for the Pro event which starts on Sunday, May 25th at 12pm sharp! Please feel free to contact
Tony Robles
at TonyRoblesNYC@gmail.com if you're interested in playing in the Open/Pro event.
Al & Joey Leon as well as
Dave Ascolese
of AZBTV will be streaming the live action all weekend long from Steinway Billiards with NYC Grind Co-Producing the event once again.
A very special thanks to all of our sponsors for this amazing event! Predator Cues, Poison Cues, The National Amateur Pool League (NAPL), Steinway Billiards, Delta-13 Racks, Ozone Billiards, AZ Billiards, NYC Grind, PoolOnTheNet.com, Gotham City Technologies, Billiards Press and Billiards Digest. We couldn't do it without your support.
For more information about the George "Ginky" Sansouci Memorial please visit Predator Pro/Am Tour.com
Thanks so much for your support of the tour and I look forward to seeing everyone at STEINWAY this weekend!
Sincerely,
Tony Robles