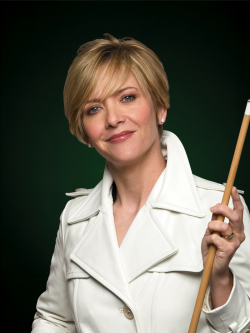 Allison Fisher
If there was any question about Allison Fisher's game after her disappointing 5th place finish in Charlotte earlier this month, those questions have been answered by Fisher with a dominating run through the field to win the WPBA Great Lakes Classic this weekend.

Fisher scored back to back 7-4 wins against Karen Corr and Kelly Fisher on the ESPN TV tables on Sunday afternoon to earn first place and a solid hold on the WPBA points list. The WPBA website is reporting that the 3rd place finish by Corr will earn her 2nd place on the points list.

Complete brackets as well as photos and reports from each day of the event are available online at www.wpba.com.