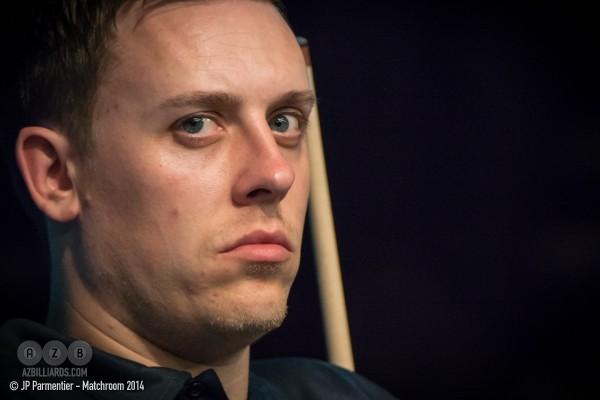 Karl Boyes (GBR)
World Cup of Pool Champion
Karl Boyes
(GBR) just ensured that
Denis Grabe
(EST) tasted defeat for the first time in three events, winning the match in the winner's qualification round of the Dynamic Billard Dutch Open Euro-Tour with 9:7.
The match was a head-to-head clash between two premium representatives of the game. Boyes just got in from England, having won the prestigious World Cup of Pool together with his partner
Darren Appleton
. Grabe has the wind of the consecutive Euro-Tour victories under his wings. The writing was on the wall that this match would be a clash of the titans. And that's what it turned out to be. Both players performed high class pool and none of the two was able to gain a remarkable lead over the other. At 5:5, Boyes managed to win three racks in a row to get on the hill with 8:5. That put enormous pressure on Grabe. But he was not finished yet. He struck back and got to 7:8 when Boyes ran out and won the match with 9:7. Boyes is qualified for the final 32 players single elimination stage tonight while Grabe needs another victory on the loser's side.
"The Tornado"
Tony Drago
(MLT) wrestled down
Oliver Ortmann
(GER) with 9:6 in the same round. More results from the winner's qualification round include
The single elimination round of the final 32 players will begin tonight at 20:30 CET. Until then, the players on the loser's side will try to stay alive in the event and get drawn to the 16 winners.
Three out of 11 tables can be watched LIVE throughout the event on www.kozoom.com. The event will be hosted by the European Pocket Billiard Federation EPBF and organized by International Billiard Promotion, IBP. For further information, please check the event website at www.eurotouronline.com or contact the EPBF press office at press@epbf.com