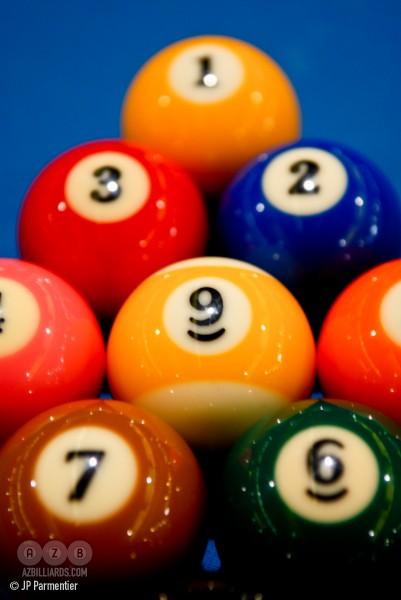 As
Billy Carroll
and David Williams had done the week before (April 1-2) and J.T. Ringgold and
Scott Roberts
had done the week before that (March 25),
Justin Duncan
and
Greg Burke
(who'd driven to the event together) opted out of a final match during the April 8-9 stop on the Viking Cues' Q City 9-Ball Tour. They'd met in the hot seat match, won by Duncan, and allowed that to stand as the winner-defining match. The $500-added event drew 48 entrants to Legends Billiards in Inman, SC.
Their first match followed a 7-2 victory by Burke, over
Roger Jeffcoat
, and a 5-3 win by Duncan, over
Ronnie Anderson
, in the winners' side semifinals. Duncan claimed the hot seat 5-4 over Burke (Burke racing to 7).
On the loss side, Jeffcoat picked up
Steven Ellis
, who'd survived two straight double hill matches, against Taz Holliday and
Stevie McClinton
, to reach him. Anderson drew Corey Morphew, the highest-ranked player left in the field, who'd eliminated
Jason Blackwell
9-3 and
Dalton Messer
9-4 (double hill).
Jeffcoat and Anderson's loss-side trip lasted only one match. Ellis defeated Jeffcoat 5-2, while Morphew downed Anderson 9-2. Morphew, racing to 9, picked up seven of the racks he needed in the quarterfinals that followed, but Ellis reached five racks first for a 5-7 win that sent him to the semifinals.
In what proved to be the final match of the event, Burke downed Ellis 7-3 in those semifinals. Burke and Duncan came to the no-last-match agreement and split the top two prizes.
Tour director Herman Parker thanked the ownership and staff of Legends Billiards, as well as title sponsor Viking Cues, Delta 13 Racks, AZBilliards and Professor Q Ball. The next stop on the Viking Cues' Q City 9-Ball Tour, scheduled for this weekend (April 15-16), will be a 'bar box' event, hosted by The Clubhouse in Lynchburg, VA.