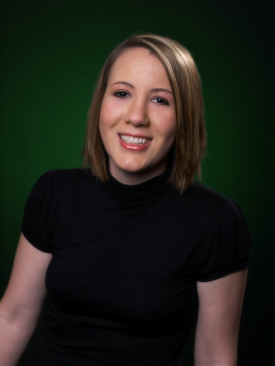 Sarah Rousey
Day two began at 11:00am here at the Sky Ute Casino with one loss side match ups. Web streaming kicked off with a match between Florida's Michell Monk and 2009 Exempt Pro, Megan Smith. Megan started off well and continued on to defeat Michell 9-4. WPBA Board President and ESPN Player Commentator Dawn Hopkins faced off against the always tough former Canadian 9 Ball Champion, Maureen Seto and the match went the distance, hill-hill and Maureen was able to defeat the always tough Hopkins and move on in the event.

Cathy Metzinger, making her debut this year after having had a beautiful baby boy a few months ago (and yes the little guy is here with Daddy, cheering Mommy on in the event!), played well against Exempt Pro, Caroline Pao, defeating her 9-5.

Player's were fighting to reach the money during both of the 11:00am and 1:00pm one loss side rounds. Vicki Paski, WPBA Hall of Fame member and former WPBA Board Member (and the only original member of the WPBA from 1976 to still be playing!) faced off against Exempt Pro My-Hanh Lac. My-Hanh took an early and commanding lead, and although Vicki staved off several match points, in the end My-Hanh finished off the match, 9-4.

The 3:00pm web match featured top Arizona player Nicole Keeney versus Borderline Billiards room owner and Exempt Pro, Janet Atwell. Nicole took a 6-2 lead, but Janet fought "like a bull dog with a bone" (her words) and climbed back to within one game, down 8-7. In game 16, Nicole ran out to the 8 ball but missed, leaving Janet with the two ball run out to tie it up at hill-hill! Game 17 went back and forth between the two competitors, with Janet leaving Nicole safe on the 7 ball. Nicole could barely see the 7 though, and attempted to skin the ball, bringing the cue ball down-table. Unfortunately for her, the cue ball scratched and Janet ran out to continue on in the event.

The tension continued throughout the 6:00pm rounds, especially in the "All New Yorkers" match between Liz Ford and Jennifer Barretta. Liz couldn't quite get anything going though and Jennifer won 9-3. Iris Ranola, who was the runner-up at last years' WPBA U.S. Open 9 Ball Championships, found herself hill-hill against New England Women's Pool Tour '08 Champion, Liz Taylor. After Iris broke and nearly made the 9, Liz took control of the rack and won the final game, sending Iris out of the event tied for 33rd.

Four winner's bracket matches were featured in the 8pm round, including the web stream match between Jeanette Lee and Xiaoting Pan. The other three winner's bracket match ups were Kelly Fisher vs. Japan's Kyoko Sone, Kim Shaw vs. Ga Young Kim and finally, Allison Fisher against Colorado's Melissa Little. Kyoko Sone took an early 3 game lead on Kelly Fisher, going up 4-1 but Kelly fought back to tie it up at 4 all. Kyoko continued to play well and take advantage of mistakes that Kelly made and before you could say sneeze, she was on the hill, up 8-5. Kyoko breaks in game 14 but makes nothing, Despite her best efforts, Kelly missed a shot forcing Kyoko to play a safe. Kelly missed the kick and got ball in hand on the 4 ball and ran out to reach the final 16 and sending Kelly to the one loss side. Kim Shaw couldn't get anything going in her match against Ga Young Kim, and quickly she found herself with a major deficit against Ga Young who went on to win the match 9-2.

Melissa Little came out of the gate strong versus Allison Fisher, maintaining the lead through the first 11 games until Allison took the lead at 7-6. Incredibly, Melissa Little 3 fouled Allison not once but twice in this hotly contested match, something I don't recall ever happening to Allison and as a result of the 2nd three foul, we were tied at 7 all. Neither would give any ground and we were soon at hill-hill! In the final game, Allison made a great jump shot on the 2, but hooked herself on the 3 forcing her to play a kick safe. Melissa came to the table with no shot and the two proceeded to go back and forth on the 4 ball playing chess with each other. Allison finally gained the advantage and ran out to win. Melissa moves into the one loss side.

Xiaoting Pan took the early lead in her match with Jeanette Lee, but Jeanette caught up to tie the match at 5 all. Xiaoting stumbled and Jeanette took her first lead of their match, up 7-6 and continued her run, reaching the hill at 8-7. In game 16, Jeanette missed a tough 2 ball and Xiaoting ran out to tie it up hill-hill. Jeanette had the break advantage and after making a ball, goes for a 2/9 carom. The crowd gasped as she hit it too softly and missed it! She didn't leave Xiaoting an open shot on the 2 but Xiaoting played a great kick safe. Jeanette massed the cue ball and hit the two but left an open shot for Xiaoting who ran out.

This round also saw action between the #1 ranked Korean vs. #2 ranked Korean National players – Yu Ram Cha vs. Bora Jeong. Bora had earned a spot in this event through a WPBA Regional tour Qualifier. Bora won her first round match but lost in her second round to Kelly Fisher, although she'd played well and at one point was tied up with Kelly at 6 all, but Kelly stepped it up and won 9-5. Yu Ram and Bora are familiar competitors to each other, and Yu Ram dominated in this match, winning 9-2 leaving Bora to finish tied for 25th in the event.

The 10:00pm winner's bracket match-ups were less hotly contested but the highlight match had to be Sarah Rousey against the #1 Seed, Monica Webb. Sarah jumped out to an early lead over Monica, 5-3, and really never looked back playing some of the best pool she's played all year. She defeated Monica 9-6, advancing into the Final 16. Karen Corr, Jasmin Ouschan and Vivian Villarreal also advanced on the winner's side to the Final 16, while Anna Kostanian, Gerda Hofstatter and Helena Thornfeldt moved to the one loss side to play on Saturday for a berth in the redraw round.

Julie Kelly, the 2000 Women's World 9 Ball Champion, had a tough hill-hill match in the one loss side against New York's Jennifer Barretta. Julie Had been down 6-2 at one point in their match but ever the fighter, crawled back and won the match 9-8 to move on for her chance at the final 16. Tracie Hines, Janet Atwell, Liz Taylor, Megan Smith, Kim White and Cathy Metzinger also advanced to Saturday. Saturday matches start at noon, check www.wpba.com for web streaming and bracket updates!