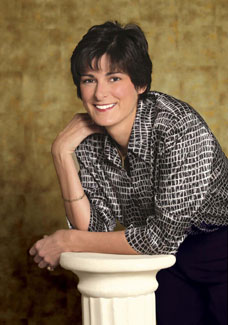 Karen Corr
The WPBA website is reporting that Karen Corr has won the 2004 Cuetec Cues Women's 9-Ball Championship.
#1 ranked Corr beat #2 ranked Allison Fisher for the hot-seat and then beat Gerda Hofstatter in the finals. Hofstatter had wins over Kelly Fisher and Allison Fisher before the final match against Corr. The fourth place finish was Kelly Fisher's second straight fourth place finish
The win by Corr will extend her lead on the WPBA points list to 145 points, but Allison Fisher can regain the #1 position at the next WPBA event if she can finish higher than Corr at that event.
Photo courtesy of WPBA