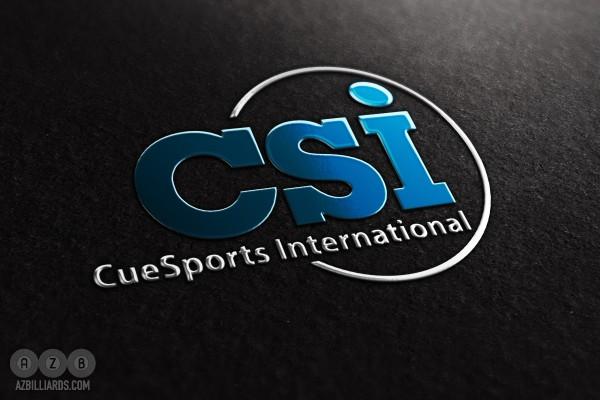 CueSports International is proud to announce the addition of Ozzy Reynolds as the newest member of the CSI team where he will serve as CSI Manager. Ozzy will steer the internal and external affairs of CSI into the future, under the supervision of Mark Griffin, CEO, and David Vandenberghe, COO.
Ozzy brings a wealth of billiards experience to the table, as both a player and a promoter. He began playing when he was just eight years old and has since competed in numerous amateur leagues, regional tour events, charity events, and national pro tournaments. Ozzy has become well-known in the mid-Atlantic region for being the founder, promoter, and director of The Action Pool Tour, The VA State-10-Ball Championships, The VA State 8-Ball Championships, and The East Coast 9-Ball Championship. He has created, promoted, or conducted nearly 100 tournaments since June 2011 and has given players in the mid-Atlantic region more opportunity than ever before.
Along with his billiards acumen, Ozzy also brings an impressive background of business education and experience to CSI. He worked as a nuclear-powered aircraft carrier Marine Designer for ten years, a Construction Manager for NASA facility infrastructure projects for three years, and a Project Manager for NASA facility design and construction projects for four years. In 2009, he earned a Bachelor's of Science degree in Business Administration (BSBA) from Old Dominion University with a minor in Civil Engineering Technology. In 2012, he earned a Masters in Business Administration (MBA) from The College of William & Mary. He also holds official certifications as a Marine Designer and a Project Management Professional (PMP®) from The Project Management Institute (PMI®).
In the coming months, CSI will make many tactical and strategic decisions that that will strengthen its position and help shape the course of the entire industry. CEO Mark Griffin says he believes that Ozzy is "the right guy to help direct CSI into the future." Likewise, Ozzy states that becoming an integral part of the CSI team is "a dream job." He elaborated by saying, "I have always been and will always be a pool fanatic. However, due to the lack of organization within and support for the industry, I believed that playing and promoting pool would always be something I did as a side gig or hobby. I never imagined that I would one day have the opportunity to work full time for the game that I love and for such a terrific organization."
Please join us in welcoming Ozzy to the CSI team as we continue to strengthen the industry, prepare for the future, and stay true to our motto – More Choices for All Players.
The current CSI portfolio is comprised of the BCA Pool League (BCAPL), USA Pool League (USAPL), US Bar Table Championships, US Open 10-Ball Championship, US Open 8-Ball Championship, US Open One-Pocket Championship, Jay Swanson Memorial 9-Ball Tournament, and most recently has included a major stake in the American Billiard Club Association (ABCA) and in 6 Pocket. Additionally, CSI has developed a proprietary tournament management software suite, CueSports Tournament System (CTS), unlike any other in the industry. CSI is also the exclusive North American distributor for the popular Magic Ball Rack™.