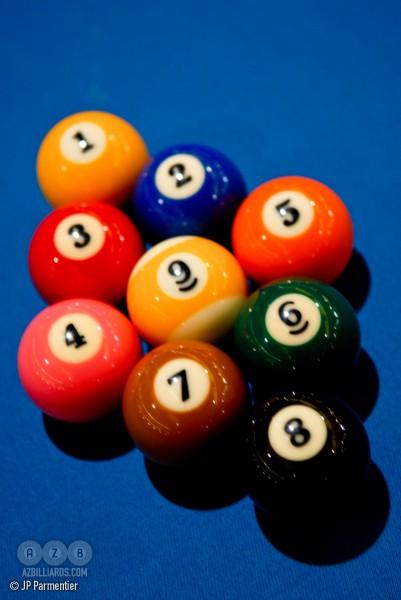 With an undefeated win on the Mezz Pro Am Tour on Sunday, August 9,
Trevor Dentz
pushed his reported 2015 earnings at the pool table into quadruple digits for the first time since his name began appearing on payout lists 10 years ago. In fact, he made more winning the Mezz stop ($700) than he'd made, total, in any single year of those 10. The $460-added Mezz Pro Am event drew 23 entrants to the Magic 8 Cue Club in Cockeysville, MD.
Dentz and Jarrett Waechter squared off in the hot seat in this one. Dentz had sent Dan Madden to the loss side 8-3, while Waechter was sending Rick Scarlata over 7-4. Dentz claimed the hot seat 7-3.
On the loss side, Madden and Scarlata drew
Bob Milane
and
Eric Heiland
. Milane had defeated Mick Barton 7-2 and Tony Kenote 7-5 to reach Madden. Heiland had gotten by Victor Biechocki 7-2 and Rick Miller 8-5 to draw Scarlata. Madden got right back to (winning) work, defeating Milane 8-5. He was joined in the quarterfinals by Heiland, who'd handed Scarlata his second straight loss, 7-5.
Madden took the quarterfinal match 7-2 over Heiland, but had his loss-side run stopped, 8-5, by Waechter in the semifinals. The second match between Dentz and Waechter went pretty much the way the first one had gone. Waechter chalked up one more rack (4) than he had in the hot seat match, but Dentz prevailed a second time to claim the event title.