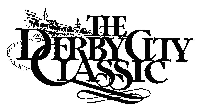 Another round of action is complete at the Derby City Classic One Pocket Division.
Players being eliminated in the last round include Paul Potier, Wade Crane, Derek Pogirski, Bill Henderson, Shawn Putnam and Joseph Trevino.
Round nine is drawn with six matches including Corey Deuel vs Dee Adkins, Larry Nevel vs Rafael Martinez and Alex Pagulayan vs Scott Frost in a rematch of their battle last round.
The players who have buy-backs left in the one pocket are now down to three. Larry Nevel, Jose Parica and Scott Frost.
Round two of the nine-ball division is currently underway.