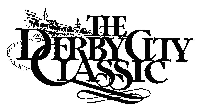 The one pocket division at the Derby City Classic is now down to six players in the tenth round.
Players being eliminated in round nine were Corey Deuel, Marc Hosler, Rafael Martinez, Tom Wirth, Mika Immonen and Alex Pagulayan who suffered his second loss at the hand of Scott Frost.
The matches in round ten will be Dee Adkins vs Cliff Joyner with both players already having one loss, Larry Nevel vs Scott Frost with both players undefeated and Jose Parica vs Charles Bryant with Parica undefeated.
One last round of matches in the 9-ball division are underway now and round three will be drawn this evening.