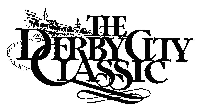 The One Pocket division at the Derby City Classic is down to 34 players with nine of them still having a buy back option at the start of round seven.
Winners in round six include Dee Adkins who eliminated Shannon Daulton, Steve McAninch who eliminated Marcus Chamat, Corey Deuel who eliminated John Brumback, Shawn Putnam who eliminated Grady Mathews, Mika Immonen who eliminated Richie Richeson. Wade Crane defeated bank pool champion Danny Harriman and then drew Harriman again in the seventh round.
Jimmy Reid, Scott Frost, Marc Hosler, Ken Kerekes, Larry Nevel, Alex Pagulayan, Rafael Martinez, Jose Parica and Corey Deuel all still have buy-backs in the one pocket while the other 25 players have already bought back in once.
Marquee matchups in round seven include Scott Frost vs Tommy Stephenson, Steve McAninch vs Mika Immonen and Larry Nevel vs Rafael Martinez.
The nine-ball division is still playing round one which will finish up on Wednesday night with a redraw scheduled for late Wednesday night.