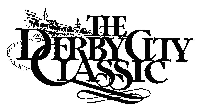 The nine-ball division at the Derby City Classic is down to thirty three players and one round to go on Friday night.
In the last round of action, notable winners were Ronnie Alcano over Marcus Chamat, Ralf Souquet over Jimmy Reid, Buddy Hall over Charlie Williams, Shawn Putnam over Wade Crane and Evgeny Stalev over Howard Vickery. Due to a bookkeeping error, we incorrectly reported Corey Deuel as being eliminated earlier today. Corey, in fact, had a buy-back still available and he used that buy-back to get into round five where he was eliminated.
Notable matches in round six Friday night are Shannon Daulton vs Buddy Hall, Larry Nevel vs Max Eberle, Scott Frost vs Johnny Archer and Richie Richeson vs Shawn Putnam.
Earlier on Friday, Jose Parica defeated Larry Nevel in the finals of the One Pocket Division for the win. Parica collected $6600 while Nevel settled for $3400.