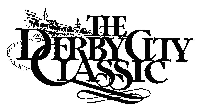 The Derby City Classic Nine-Ball Division is now down to two players and one final match.
In the previous round, Max Eberle and Ralf Souquet had a rematch that started out close as the players fought to a 3-3 tie. Souquet then win two straight to pull ahead 5-3 and looked to be ready to win the match. Eberle was not done however, as he fought back to tie the match again at 5-5. Max ran with that momentum and won the next two games to score the 7-5 win and a trip to the finals.
Meanwhile, the Accu-Stats table was busy with Shannon Daulton vs Johnny Archer. Shannon came out of the gate strong and raced to a 5-3 lead. Then it was Johnny's turn as he pulled even at 5-5 and then won the next game to get to the hill at 6-5. While running out the next rack, Archer got tough on a six-ball and was forced to try to make the 9-ball. The 9-ball hung in the jaws, leaving Daulton a long shot down the rail on the six. Daulton took the shot and the six wobbled but fell in. The rest of the rack was just a formality as Daulton pulled even at 6-6 and then broke and ran the last rack for the 7-6 win and his trip to the finals.
The finals will get underway momentarily with both players shooting for the $10,000 first prize.