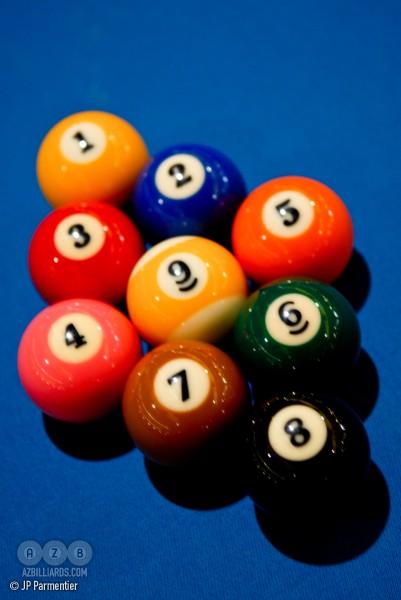 3rd Annual Carolina Cup on tap for this weekend
Chalking up his first win on the Viking Cues' Q City 9-Ball Tour in a little over a year, Kelly Farrar did it this past weekend (Sat., Sept 24) the way he did it a year ago, going undefeated and defeating the same opponent twice in the hot seat and finals. Last year at Brown's Billiards in Raleigh, NC, he defeated Scott Johnson twice. This year, it was Justin Knuckles at the $250-added event that drew a short field of 18 entrants to Mickey Milligan's in New Bern, NC.
Both advanced through the short field to arrive at their respective winners' side semifinals; Farrar versus Brian Overman and Knuckles against Glen Spikes. Farrar got into the hot seat match with a 7-3 victory over Overman and was joined by Knuckles, who sent Spikes west 7-2. Farrar took his first of two against Knuckles 7-5.
On the loss side, Overman and Spikes ran right into their second straight loss. Overman drew Danny Farren, who'd defeated Ron Ford 8-1 and Jack Whitfield 8-4 to reach him. Spikes picked up Delton Howard, who'd survived a double hill match against Thomas Sansone and eliminated Thomas Cook 8-3 to reach him.
In what were battles for advancement to the first money round, the quarterfinals, Howard and Farren defeated Spikes and Overman by the same 8-2 score. Howard followed up with a strong 8-1 victory over Farren in those quarterfinals.
The Knuckles/Howard semifinal turned into a double hill struggle for a shot at the event title. With Howard racing to 8, Knuckles claimed that shot. 
The final was a carbon copy of their hot seat match. Same result. Farrar won it 7-5 to chalk up his second title on the tour.
Tour director Herman Parker thanked the ownership and staff at Mickey Milligan's for their hospitality, as well as title sponsor Viking Cues