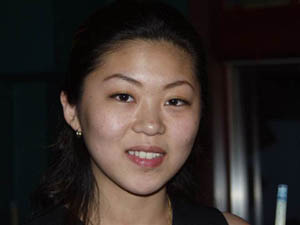 Ga Young Kim
The Ladies Spirit Tour is holding their June stop at Pro Billiards in Orlando, FL this weekend with a field of 37 ladies.
The overwhelming favorite in this event is Ga Young Kim, who remains on the winners side with four victories under her belt already. Kim has won those four matches with a combined score of 28-6. Kim's opponent on Sunday morning will be WPBA #17 ranked Ming Ng. The winner of that match will face the winner of the match between Bonnie Coats and Jeannie Seaver for the hot-seat.
Players still playing on the one-loss side include Jennifer Prost, Jennifer Nelson, Vanessa Seaver, Michelle Monk and Dawn Lorne.
Photo courtesy of Diana Hoppe - Pool Pics by Hoppe