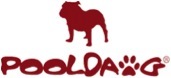 This past Friday, September 23, 2011, the Georgia Billiard Academy volunteered its time to the Boys & Girls Club of Atlanta for the National Kids Day. The instructors of the academy spent a few hours teaching basic fundamentals, rules, and even trick shots to the kids as well as donated some new cue sticks and balls to the Club. A few of the kids displayed some natural talent and enthusiastically wanted to jump in and play. "This is what we're all about," explains owner Chris Niksch, "giving back to the community, especially the kids. We're excited to introduce the sport to new people and see them enjoy the game."
GBA has also teamed up with Dick Clark, owner and founder of the new billiard game of 6 Pocket. This exciting pair up will bring a game to the industry that can be enjoyed by all skill levels, especially beginners. They will be having a large, multi-club Ultimate Billiards Scramble Charity Event at Marietta Billiard Club and Sandy Springs Billiards the weekend of October 21, 22, and 23. Proceeds of this "Scramble" will be donated to the Georgia Transplant Foundation. The event will not only include the 6 Pocket Scramble Tournament (very similar to a golf scramble), where teams of 3 compete for trophies, but will also be a social/entertainment event with an event party with a DJ, live music, door prizes, giveaways, and other forms of entertainment. The focus of this event, unlike most other billiards tournaments, is not the tournament itself, but the entertainment aspect and bringing the "fun" back to the game so that even "non-pool players" can enjoy the weekend for a nominal donation of $25 per person.
A special thanks goes to Cue Sports International for sponsoring the past Ultimate Amateur Aces Showdown this past August as well as the current sponsors: Cherokee Chrysler Dodge Jeep, AJ's Famous Seafood and Po' Boys, Marietta Wine Market, Marietta Golf Center, Stay Forever Young, and East Cobb Paint for the upcoming Scramble event.
Keep in touch with all of Georgia Billiard Academy's events and programs by becoming a fan on Facebook. Contact GBA at 678-354-7400 to participate or sponsor the upcoming events or sign up for training. If you would like to donate to the charity, please make checks payable to the David Flory Fundraiser and mail to the Georgia Billiard Academy, 270 Cobb Parkway South Ste. 140-206, Marietta, GA 30060.