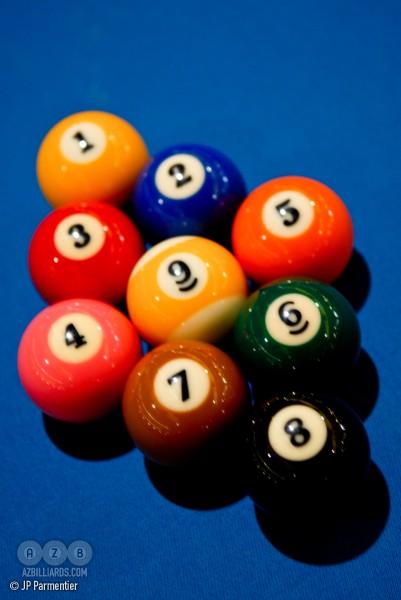 The winner and the room were both new to the Viking Cues' Q City 9-Ball Tour.
On Saturday, October 10, the tour and a short field of 20 entrants became part of a 'soft opening' for a new venue in West Virginia. Called Sonny's Billiards & Bistro and located in Princeton, WV, the room, which has been undergoing renovations for several years in what was, at one time, a condemned building, was to have hosted its first Viking Cues' Q City 9-Ball Tour stop in March.
That, of course, didn't happen, but Jason Paitsel and Jonathan Brockman, long-time best friends, as well as frequent competitors on the tour, kept moving forward with their opening plans. The full array of plans, including all permits, licenses and a large dining room will not culminate in an official opening now until January, but they invited the tour to hold an event in the available space, on the tables that were already in place and added $500 to the purse. 
The tour invited some of its 'frequent flyers' to come by and see what'd be in store for them in future trips to the site. Joining the invited tour regulars (and others) was a local player, Wayne Hubbard, who, after being sent to the loss side in one of the winners' side semifinals, won three to earn a spot in the true double elimination finals, where he double dipped tour veteran, Hank Powell. It was Hubbard's first appearance and first win on the tour, though likely not to be his last in either department.
Hubbard advanced to his winners' side semifinal match against Dustin Coe, while Powell squared off against Danny Clay in the other one. Coe sent Hubbard to the loss side 6-2, as Powell was busy sending Clay over via shutout. Powell claimed the hot seat 7-5 and waited on Hubbard's return.
Upon their arrival on the loss side of the bracket, Hubbard and Clay ran into a pair of Q City 9-Ball veterans – Cameron Lawhorne and Jonathan Ailstock. Ailstock had eliminated John Hoge, double hill, became the beneficiary of a forfeit by Trey Frank and then drew Clay. Lawhorne eliminated Abbott Cheek 6-1 and Travis Guerra 6-4 to pick up Hubbard.
Ailstock got by Clay 6-2 and was joined in the quarterfinals by Hubbard, who'd defeated Lawhorne 7-2. Hubbard then eliminated the other veteran, Ailstock, 7-4 in those quarterfinals.
As something of a warm-up for the battle ahead, Hubbard shut Dustin Coe out in the semifinals. He downed Powell 7-4 in the opening set of the true double elimination final. He upped his game a bit to win the second set 7-2 and claim his first event title and cash payout on the Viking Cues' Q City 9-Ball Tour.
Tour directors Herman and Angela Parker were abundant in their thanks for Jason Paitsel, Jonathan Brockman and their Sonny's Bistro & Billiards staff, as well as title sponsor Viking Cues, Bar Pool Tables, JB Magic Templates, AZBilliards, Tickler Pool Ball Washing Machine, Skyline Construction, Federal Savings Bank Mortgage Division and Dirty South Grind Apparel Co.
Next up on the Viking Cues' Q City 9-Ball calendar will be the 1st Annual Carolina Cup, an Open (no handicap) tournament, scheduled for this weekend, Oct. 16-18. The $2,000-added event will be hosted by Break & Run Billiards in Chesnee, SC.