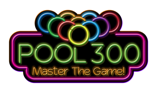 POOL300 Plans National Expansion Over Next Few Weeks
Dallas, TX – May 5, 2011: Pool 300, an innovative alternative to league pool play, has launched a national expansion plan, commencing in the next several weeks. Pool 300 was developed and introduced in 2009 by Don Owen, co-founder of OB Cues, inventor and long-time pool enthusiast.
POOL300 is a challenging league-style pool game, similar to 10-ball, using standard billiard equipment. Due to the inventive handicapping and game play, Pool 300 is easily accessible by novices and experts alike. This broad spectrum of potential players provides proprietors of any establishment with 2 or more pool tables the opportunity to secure dedicated players, actively attending weekly league events.
In POOL300, clearing the table without missing earns the shooter a "strike." Clearing the table with one miss is a "spare." POOL300 is 100% offense. When it's a player's turn, they are strictly shooting for themself, not directly against another player. Players are handicapped in the same way as bowlers, so beginners can compete against accomplished players and still have a chance to win.
At the upcoming BCA tournament in Las Vegas, Don Owen and his team are offering opportunities for League Operators and sponsoring the POOL300 Challenge where selected top professionals will be competing for cash. This event is open to the public to watch.
For more information or to get a league started, visit www.pool300.com, contact Scott Willoughby at Scott@POOL300.com or call 855-TRY-POOL300.
###