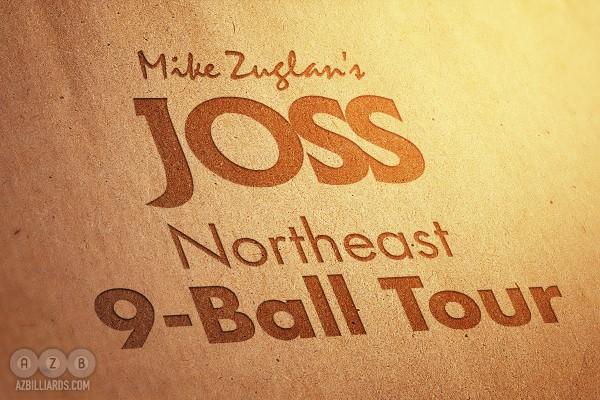 Everyone,
The Joss Northeast 9-Ball Tour will kick off it's 25th season at East Ridge Billiards in Rochester NY, on Sat & Sun Oct. 2 & 3 for stop #1 of our 2021/2022 season. We have scheduled 15 regular billiard parlor events plus our $25,000 added Turning Stone Classic XXXIV 9-Ball Open Mid Season Championship on January 6-9, 2022. This TS event is already full as it has been rescheduled many times!! If you would like to be added to the waiting list you must contact me at 518-356-7163 or see me at any of our events. I am currently in negotiations for another Turning Stone Classic to serve as our season finale in the Summer of 2022. I will let you know as soon as it is finalized. Please go to joss9balltour.com to view our complete schedule.
This event at East Ridge Billiards will be $1,500/$500 added and as always is open to all players and is now a Banner Event. All winners will have their names hanging high on a beautiful banner at East Ridge forever. Our generous host at East Ridge is Chris Braiman who deserves our thanks for bringing the tour back to Western NY. East Ridge is the former home room of some of the best to ever play the game. Irving Crane, Larry Hubbart & Mike Sigel to name a few! East Ridge has recently completed renovations of a brand new bar and kitchen with fantastic food to meet all of our needs. The room now includes 8 of the Diamond pro tables used at one of our recent Turning Stone events, 2 Gold Crowns & 10 Diamond 7 footers. East Ridge will also be live streaming some of our matches and you can access them on Face Book at their group, East Ridge Billiards Sports Bar & Lounge. Please join the group and share the stream. For more info, please contact East Ridge directly at 585-270-8215. So why not come on down and check us out and you might even win a $1,900 custom, engraved Joss Cue in our raffle. Anyone can participate and you do not have to be present to win.
I have been asked to let you know that East Ridge will also be holding an 8-player, $100 + $10 prepay entry fee 9-ball tournament on Friday night preceding our Joss Tour event. It will be limited to the first 8 paid players with double elimination with races to 5/3. Prizes are $500 1st, $300 2nd & $200 3rd. A $20 optional side pot will be offered as well. Start time is 6pm sharp and early entry is strongly suggested. Call 585-270-8215 for more info.
There is a reasonably priced Super 8 about 10 minutes away for those in need of accommodations. 2450 Empire Blvd, Webster NY 14580, 585-347-5983. No special rate has been negotiated but it is reasonable.
This event at East Ridge will consist of a $1500 added Saturday and Sunday Main Event (entry fee $120 for pro level or $70 for non pro level) and a $500 added second chance event on Sunday ($20 entry fee) only for those non pro level players eliminated from the main event on Saturday.
For those of you coming to play, please arrive on Saturday October 2, BEFORE 11:00 AM, and in proper dress please. Jeans and sneakers are permitted in our billiard parlor events only. But please, NO T-shirts, No tanks, No shorts or No sweats. Complete tour info can be found on our site www.joss9balltour.com
Please remember to spread the word to frequent your local billiard parlors and utilize the world class products of our most generous sponsors. They are the backbone of our sport and deserve our support now more than ever!!
Thanks, and I hope to see you all at East Ridge.
Mike Zuglan
518-356-7163
The Joss Northeast 9-Ball Tour Is Proudly Sponsored By;