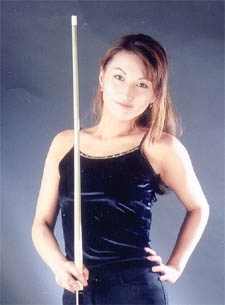 Miyuki Sakai
The Ladies Spirit Tour has a field of 46 players at Hammer Heads Billiards Lounge in Holiday Florida for this weekend's tour stop.
Top players in the field this month include Tracie Hines, Miyuki Sakai, Debbie Schjodt, Ellen Van Buren, Stephanie Mitchell and Jeannie Seaver.
Follow all of the matches with our online tournament brackets.