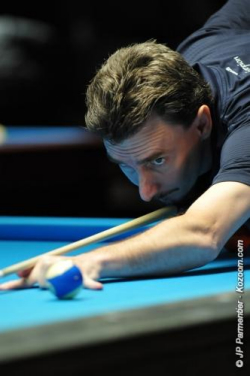 Johnny Archer
"We are happy to annouce that
Johnny Archer
and
Nick Varner
and The Legends and Champions Pool Tour are heading back to the Lone Star State at the end of July" Said Mark Cantrill AKA (T-Wheels).
After the success and enthusiasm of the tour last year it was almost written in stone that the Legends and Champions would be back in Texas as soon as possible. The only difference this year are the Stars of the show. Johnny Archer will be joined by 8 time World Champion and Hall of Famer (The Kentucky Colonel) Nick Varner. Nick Varner has a great reputation for his teaching ability and so anyone taking part in the pool schools will not be dissapointed with his advice and overall knowledge of the game.
The format of the tour will remain the same, there will be a exhibition at most of the tour stops that will include a challenge match with a local Champion or House Pro against Johnny (The Scorpion) Archer, a fun trick shot show by Nick Varner and a chance for spectators to play on Team Archer or Team Varner in a rack of Scotch Doubles. Of course there will be a chance for spectators after the show to take a picture with the Legends and have something signed.
The pool school will also remain the same format just better, we will allow a maximum of 12 students per class and they will be divided into 2 groups of 6. Each group will spend 2 hours with each of the Pros for a total of 4hours. The fee for this opportunity is still only $200.00 per person. If you would like to sign up for one of the locations or have questions please feel free to contact Mark Cantrill by email at
cantrillmark@yahoo.com
or call 480-612-7732. Below are the times dates and locations.
Tues July 21st = Dallas - Exhibition at Cape Buffalo 7.30pm
Wed July 22nd = Dallas - Pool School at Cape Buffalo 11.00am to 3.00pm
Sat July 25th = Austin - Pool School at Warehouse Saloon and Billiards 11.00am to 3.00pm
Sun July 26th = San Antonio - Pool School at Sloppy's Billiards 11.00am to 3.00pm
Tues July 28th = Houston - Exhibition at Q-Sticks 8.00pm
Wed July 29th = Houston - Pool School at Q-Sticks 11.00am to 3.00pm
Sat Aug 1st = Corpus Christi - Exhibition at Paradise Billiards 7.30pm
Sun Aug 2nd = Corpus Christi - Pool School at Paradise Billiards 11.00am to 3.00pm