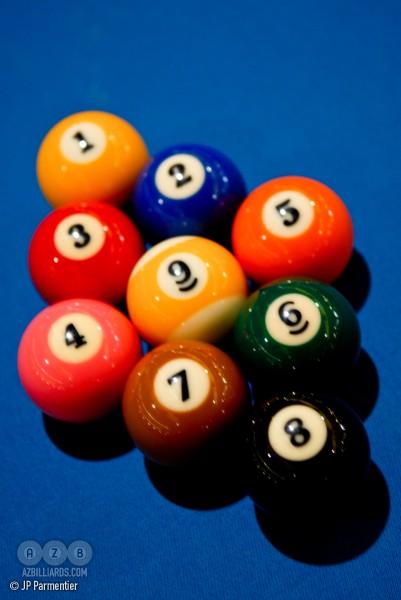 Tour will honor Ronnie Park at a Memorial event in Gastonia, NC this weekend (May 8-9)
Sammy Manley has cashed in seven events on the Viking Cues' Q City 9-Ball Tour; twice in 2018, four times last year and once, this past weekend (May 1), when he came back from a loss in the opening set of a true double elimination final and defeated Cameron Lawhorne in the second set to claim the title. His progress in 2020 saw him steadily increasing his efficiency, as he finished from 5th to 2nd place in his four cash finishes, though not strictly in order – 5th in May, 4th in June, 3rd in August and a second-place split with BJ Ussery at the 1st Brian James Memorial in June. The $500-added event at which Manley claimed his first event title drew 30 entrants to Break & Run Billiards in Chesnee, SC.
He and Lawhorne met first in a winners' side semifinal, as Trey Frank and Reid Vance squared off in the other one. Manley took the first of his three versus Lawhorne 6-4 and advanced to the hot seat match. Frank downed Vance 7-5 to join him. In his second appearance in a hot seat match (he'd appeared and lost to Matt Shaw in August and finished third), he gave up only a single rack to Frank and claimed the seat for the first time.
On the loss side, Vance ran into Jonathan Ailstock, who'd defeated Casey Looper 7-4 and Steven Ellis, double hill, to reach him. Lawhorne drew Tommy Scruggs, who'd recently eliminated Trent Talbert, double hill, and Junior Gabriel 5-2.
Vance downed Ailstock 5-2 and in the quarterfinals, faced Lawhorne, who'd dispatched Scruggs 7-1. Lawhorne then defeated Vance 7-4 in those quarterfinals.
In his final hurdle to the rematch against Manley, Lawhorne defeated Frank 7-3 in the semifinals. With 15 cash appearances on the tour since 2018, including two victories, the first of which was a come-from-the-loss-side win that earned him his first event win, anywhere, Lawhorne came into the finals with tour history and momentum.
He took advantage of both, fought Manley to double hill in the opening set and won 7-5 (Manley racing to 6). Manley fought back in the second set and pulled ahead by two (6-4) at the end to claim his first event title
Tour director Herman Parker thanked the ownership and staff at Break & Run Billiards for their hospitality, as well as title sponsor Viking Cues, BarPoolTables.net, Dirty South Grind Apparel Co., AZBilliards, Federal Savings Bank mortgage division and Diamond Brat.
The next stop on the Viking Cues' Q City 9-Ball Tour, scheduled for this coming weekend, May 8-9, will be a Memorial Tournament in honor of Ronnie Park. The $500-added event will be hosted by Break & Run Billiards in Chesnee, SC.