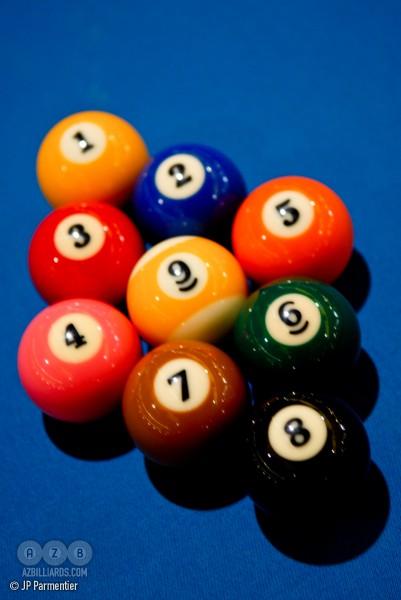 Christy Norris
has been around the pool scene for just over a dozen years now, chalking up event victories all over the Carolinas and competing on a number of WPBA events. To this lengthening resume, on Saturday, January 23, Norris added a victory on the Q City 9-Ball Tour. The event, which drew 38 entrants to Corner Pockets in Fayetteville, NC, featured the largest field of females (10) to ever play on the tour. Norris went undefeated to claim the title.
She had to get by
Walt Baldwin
twice to do it. Both times required a final and deciding game against an opponent who needed to win one more game than she did (8) to claim a match victory. She'd sent
Robert Ash
to the loss bracket in a winners' side semifinal 6-2, as Baldwin was sending
Earl Davis
over 8-3. In their first of two double hill battles, Norris prevailed to sit in the hot seat.
On the loss side, Ash picked up
Justin Martin
, who'd gotten by
Brian Pate
and Geno Hernandez, both 9-5 to reach him. Davis drew Robert Otto, who'd defeated Chris Baumann and Will Stevens, both 7-2. The Roberts went down; Robert Otto to Davis, double hill, and Robert Ash to Martin 9-2.
Martin downed Davis 9-4 in the quarterfinals and had his loss-side streak stopped by Baldwin 8-7 in the semifinals. Baldwin came back at Norris a second time, with the same result; a double hill fight that ended with the Norris victory that secured, for her gender, the first win on a Q City 9-Ball Tour stop.