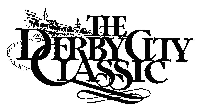 With three players left in the one pocket division at the Derby City Classic, the redraw took place for round thirteen and it was 'lucky round thirteen' for undefeated Jose Parica who drew the bye. That left Larry Nevel and Dee Adkins playing for the shot at Parica later on Friday.
Nevel defeated Adkins 3-1 in their match, so Nevel will face Parica at 8:00 PM Friday night and if he wins that match, will have to play Parica again at 10:00 for the tournament.
Round four of the nine-ball division is in full swing. Rafael Martinez lost hill-hill to Brian Butler to start the round.