Julie Skripac-Cooper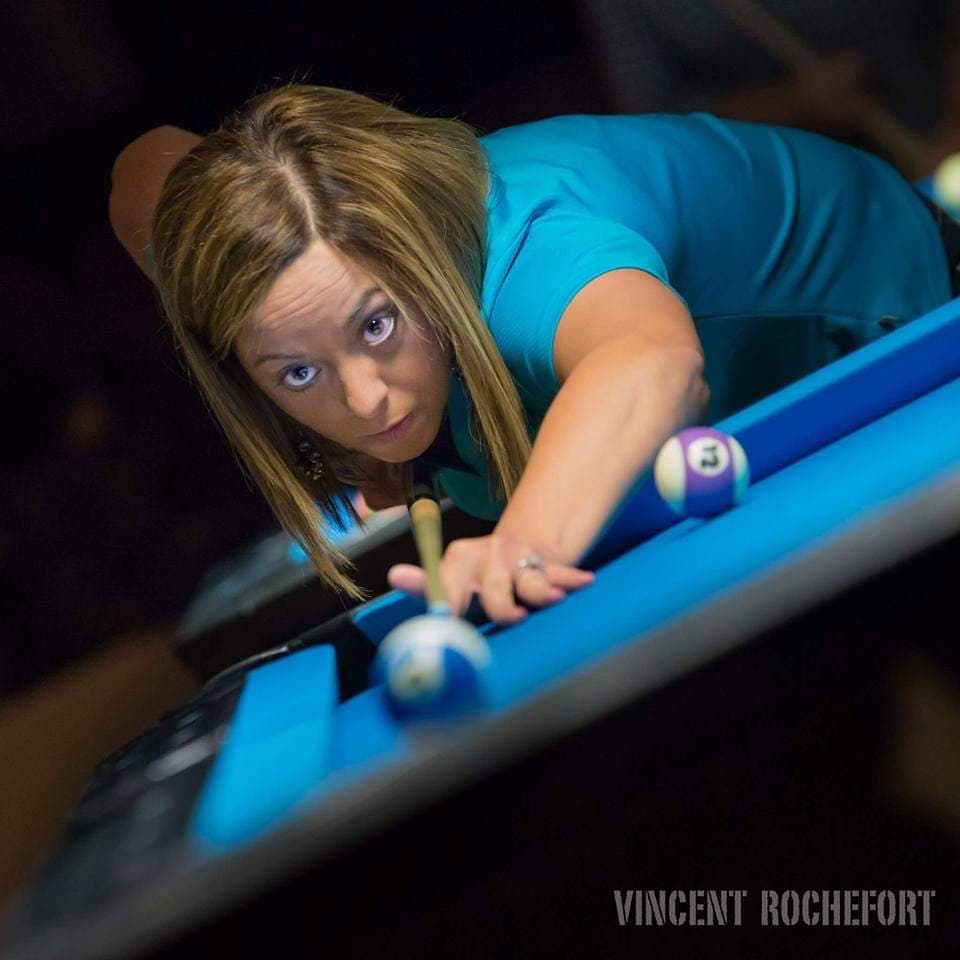 Rocs, Michaels, Tite Rack
Sponsor(s)
Biography
From Youngstown, OH, her biggest influences in pool have been Ken "Ginzu" Hitzler and her brother, Pat. Her home Pool Rooms are Roc's House of Billiards and Michael's Billiards, both in Cincinnati. Sponsors:
Roc's House of Billiards
Michael's Billiards
Tite Rack Billiards
Equipment:
Nick Varner cue w/ OB shaft or Jacoby black shaft
Alex Brick Jump cue
BK Rush Break cue
InStroke case
Accomplishments:
2011 Valley Forge 8-ball Champion
Numerous Ohio and Pennsylvania titles
Numerous BCA and VNEA Int'l titles
Turned pro in 2017 and currently ranked 62nd on the WPBA tour
Julie takes a lot of pride in always promoting and supporting women's pool and junior players!