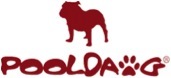 PoolDawg, an online leader in billiards and game room supplies, announced today that they will be supporting the Rack Starz with their launch party November at the Amsterdam Billiards Club, New York City's original upscale billiards club. PoolDawg will be providing a complimentary gift to each of the 300 guests attending the group's event.
"When Gail Glazebrook and Jennifer Barretta first told me about the Rack Starz concept, I was very excited" said PoolDawg's President, Michael Feiman. "One of the biggest hurdles the industry is facing today is overcoming the erroneous clichéd perception of pool players being unsavory individuals. The vast majority of people playing pool just want to have a good time, whether they are blue collar or white collar and have no interest in gambling and hustling. The Rack Starz are promoting a great image for pool and we want to support them in their efforts".
The event, scheduled to be held the evening of November 18, will kick off the group's first product, their 2012/2013 eighteen month Limited Edition Collector Series Calendar. The Rack Starz will be on hand to autograph calendars, meet and greet fans and play challenge matches.
About PoolDawg.com, Inc

With over 3,000 pool cues, cases, and game room accessories, PoolDawg is the premier destination for pool players of all levels. PoolDawg offers one of the widest selections of cues, cases, and accessories on the web and carries billiards products from over forty manufacturers including Scorpion, Cuetec, Predator, Lucasi, McDermott, Schon, and Action and can be found online at www.pooldawg.com
About Rack Starz

The Rack Starz are a group of sexy intelligent women from all over the world brought together to take the game of pool out of the smoke-filled back room and into the mainstream limelight. The Rack Starz are not only athletes, but they are also moms, models, actors, nutritionists, CEOs, and marketing analysts, with many holding advanced degrees. Among these women, more than 15 languages spoken representing a multitude of cultures making the Rack Starz true ambassadors to the billiards world.
The Rack Starz have created an insatiable desire for more with their "Shoot to Thrill, Play to Kill" approach and are committed to be amongst the best pool players in the world while promoting the game of billiards in a positive and enjoyable manner.
Rack Starz is an LLC based out of New York founded by Robert Moore, Larry Busacca, Gail Glazebrook, and Jennifer Barretta.
www.therackstarz.com