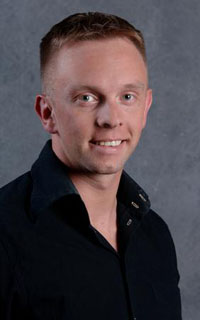 Thorsten Hohmann
The second stop of the Predator 9 Ball tour season, drew a staggering 83 players to participate in this Pro-Am Event at Master Billiards in Queens, NY. "More than 50% of todays players are new players, who just the joined the tour, "said Tony Robles, tournament owner.

First day results include recent Ocean State Championship winner, Jeremy Sossei over last week's winner Joey Testa and junior phenomenon Ray "Rey Rey" Rodriguez over the even younger killer, Darwin Vegera. "This experience is genuinely making me think about making the move to NY. I am actually considering trading sunshine and beaches for the 7 train and the sounds of car horns."- Emerging Phenom Hunter Lombardo

Here is the "Big Dog" breakdown of stand out players who are in the building.

Former World Champion and superstar "The Ice Man" Mika Immonen
Former World Champion and superstar "The Hitman" Thorsten Hohmann
World Class Pool player and Advocate Tony Robles
Recent Ocean State Champion Jeremy Sossei
"Jersey Joey" Joey Testa
"Alaska" Sean Morgan
Mhet Vegera
Chuck Altomore
Oscar Bonilla
"The Running Man" Evan Broxmeyer
Jorge Rodrigez
"King Kong" Joey Kong
Bobby Blackmore

There is a lot of speculation on who is favored to win with such a strong line up. The big guns are leading the winner's side. Match ups beginning Sunday morning, "The Silent Assassin", Tony Robles, versus the "Hitman," Mr. Thorsten Hohmann. Hunter Lombardo versus Oscar Bonilla and the "Iceman" himself, Mika Immonen versus George Rodriguez.

Be sure to follow all the action of the Predator 9 Ball Tour at www.nycgrind.com which will be providing close to live coverage of the event.