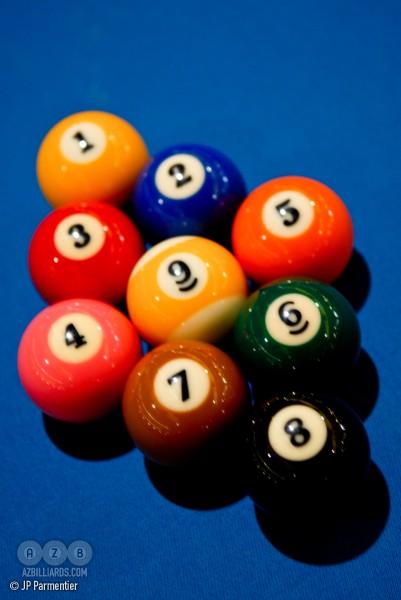 Last year proved to be a bit of an off-year for
JT Ringgold
, who, though he cashed in 12 events, failed to chalk up more than a single victory; in June, on the Viking Cues' Q City 9-Ball Tour at Mickey Milligan's in New Bern, NC. He barely took home one-third of the cash he won in 2018, his best earnings year to date, when he won three stops on the tour (one of them at Mickey Milligan's) and the Action Pool Tour's season finale. Ringgold returned to Mickey Milligan's on Saturday, January 18 and opened his 2020 campaign on a semi-positive note. Though he managed to earn a spot in the finals against
Matt Raden
, the two of them opted out of a final match, leaving Raden, the undefeated occupant of the hot seat as the winner. It was Raden's first cash finish on the tour, on which he's been competing since 2017. The $400-added event drew 24 entrants to Mickey Milligan's.
They met once in this event, in a winners' side quarterfinal, which went double hill, before Raden prevailed 7-10 (Ringgold to 11). Ringgold moved to the loss side, as Raden drew a winners' side semifinal matchup against
Montez Lloyd
.
Ron Ford
, in the meantime, squared off against
Jorge Ramos
in the other winners' side semifinal.
Two double hill matches sent Raden and Ford to the hot seat match. Raden downed Lloyd 7-5 and Ford defeat
Ed Ramos
5-6. Raden claimed his first-ever hot seat with a 7-3 victory over Ford in what proved to be Raden's final match.
Over on the loss side, Ringgold began his five-match trek toward a rematch against Raden with an 11-1 victory over Jeff Matthews and then downed
Joshua Shultz
11-4 to draw Ramos.
Mike Powell
, who'd defeated Mickey Milligan's owner Gerry Sheperd 5-1 and survived a double hill fight against Ms.
Sydney Cork
(5-3), leapfrogged over Montez Lloyd, who forfeited his first loss-side match.
Ringgold joined Powell in the quarterfinals after defeating Ramos 11-6. In what proved to be Ringgold's final match, he defeated Powell 11-3 in those quarterfinals.
Ringgold then did his own leapfrog number. Ford forfeited the semifinal match, which set Ringgold up to face Raden in the finals. The two agreed to the split, leaving Raden with his first regional tour win, albeit with the *, and the evening was done.
Tour directors Herman and Angela Parker thanked Gerry Sheperd and his Mickey Milligan's staff, as well as title sponsor Viking Cues, Bar Pool Tables, Delta 13 Racks, AZ Billiards and Professor Q-Ball. The next stop on the tour, scheduled for January 25-26, will be a $500-added event ($1,000-added with 64+ players), hosted by Break & Run Billiards in Chesnee, SC.