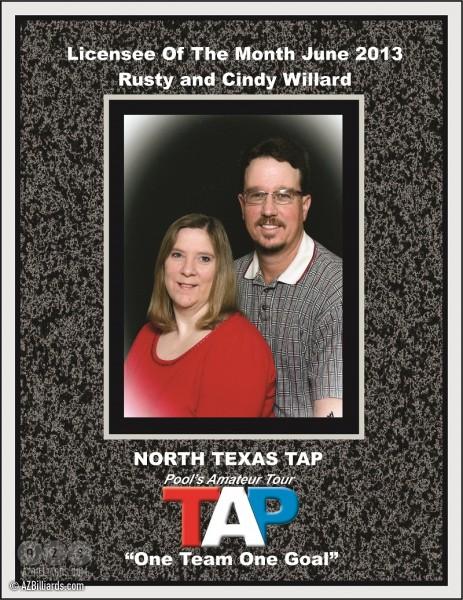 The TAP League System has named Rusty and Cindy Willard as their Licensee of the Month. Rusty shares his TAP experience with us:
Cindy and I met online in September 1996.

After several months of chat I decided it was time for me to come and meet the woman of my dreams!

I flew out to Texas and met her on May 22nd, 1997 and on the third day I asked her to marry me.

She said yes (obviously) and we were married on May 22nd, 1998.

Pool was always my hobby but Cindy was always there with me so we joined a handicap pool league so she could learn to play since she was always around it anyway. We started North Texas TAP in September 2007.

Tired of all of the politics in pool leagues, we were looking to create a league with no drama. Just pool! Looking back over the last five years I would say we've done pretty good. We now own and operate 3 areas as well as working full time jobs. We still play several nights a week and she's still trying to learn how to shoot pool. Maybe one day