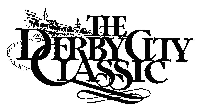 The nine-ball division at the Derby City Classic is down to nineteen players at the end of play on Friday. Eight of those players are undefeated with a buy-back option still available.
The final round of action on Friday saw Buddy Hall eliminated by Shannon Daulton, Larry Nevel eliminated by Max Eberle, Scott Frost eliminated by Johnny Archer, Richie Richeson eliminated by Shawn Putnam, Evgeny Stalev eliminated by John Brumback and Dee Adkins eliminated by Eric Durbin.
Going into the final day of matches on Saturday, the undefeated players are one-pocket winner Jose Parica, Joey Korsiak, Max Eberle, Johnny Archer, Ralf Souquet, Alex Pagulayan, Shawn Putnam and Jamie Farrel. In the only match of undefeated players Saturday morning, Alex Pagulayan will face Max Eberle.
With the elimination of points leader Larry Nevel and Jose Parica's win in the one pocket event, Parica needs a finish in the top three to win the all-around bonus this year.