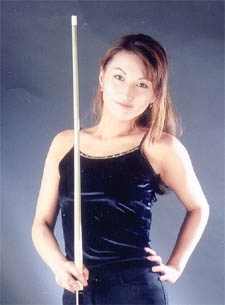 Miyuki Sakai
When the Ladies Spirit Tour announced their $6,200 season finale for this weekend, they expected to draw players from all over the country. They were not disappointed. A field of 42 players including players from as far away as Arizona are in attendance at Capones in Springhill Florida this weekend.
Top seeds at the event include Sarah Ellerby, Angel Paglia, Miyuki Sakai and Rachael Abbink. Most round one matches are complete with all of the top seeds advancing. Putting in especially strong performances was Miyuki Sakai who has won her first two matches by a combined scored of 14-3. Sakai will have her hands full with Rachael Abbink in the third round.
Online brackets are posted and will be updated all weekend long.