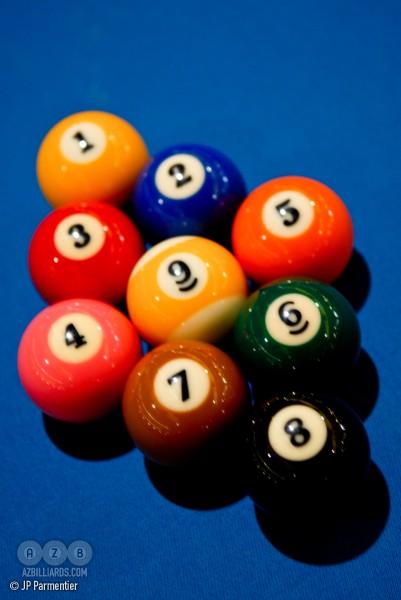 Normalcy is bound to mean different things to different people, but for pool players, the participation of 63 entrants at a new venue for the Viking Cues' Q City 9-Ball Tour is a step in the right direction. Owned by the Newman family, which includes well-known competitor Josh Newman, West End Billiards in Gastonia, NC played host to the tour's stop last weekend (Sept. 19-20) and added $300 to the event. Long-time competitor on the tour, Stevie McClinton, went undefeated through the field, and downed another regular tour competitor, Zac Leonard, twice to claim the event title.
They met first in the hot seat match, once McClinton had survived a double hill fight against Jacob Brooks (7-5) and Leonard had sent Dan Zemper to the loss side 7-3 in the two winners' side semifinals, which, given the size of the field, occurred on the second day of competition, Sunday. McClinton took the first of his two versus Leonard 7-5 and sat in the hot seat, waiting for his return.
On the loss side, Zemper and Brooks got right back to work. Zemper met up with Clay Davis, who'd defeated Jonathan Ailstock 7-5 and Chris Branigan 7-3 to reach him. Brooks drew Landon Hollingsworth, who was looking for his third tour victory since the tour came back from its extended pandemic break. Hollingsworth had defeated Dan Sherrill 7-3 and shut Travis Shelton out to meet Brooks.
It was Zemper and Brooks who advanced to the quarterfinals; Zemper, 6-3 over Davis and with Hollingsworth racing to 7, Brooks, 6-5 over Hollingsworth. Brooks then eliminated Zemper 6-2 in those quarterfinals.
Leonard put a stop to Brooks' short, two-match loss-side trip with a 7-4 victory in the semifinals. McClinton completed his undefeated run with a second 7-5 victory over Leonard to claim the event title.
Tour directors Herman and Angela Parker thanked the Newman family and their staff at West End Billiards, as well as title sponsor Viking Cues, Bar Pool Tables, Delta 13 Racks, AZBilliards, Tickler Pool Ball Washing Machine, Skyline Construction, Federal Savings Bank Mortgage Division and Dirty South Grind Apparel Co. The Viking Cues' Q City 9-Ball Tour will add another new venue to its growing list as it visits Tara Billiards in Jonesboro, GA this coming weekend (Sept. 26-27) for a $500-added event ($1,000-added with 64-plus).