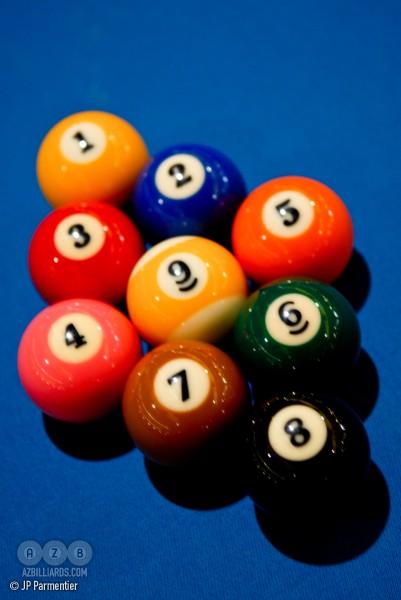 Until this past weekend, Brandon Butts had cashed only twice on the Viking Cues' Q City 9-Ball Tour, finishing 5th at a benefit for Anthony Mabe this past June and 4th at a stop on the tour in February, 2020. Third time, they say, is a charm and it worked for Butts this past weekend, as he went undefeated, earning more in one appearance than he'd made in the other two combined. The Saturday, Oct. 3 event, undoubtedly 'hurt' in the attendance department by drawing a number of tour regulars to an event in Aiken, SC (the inaugural Omega Diamond Classic), drew 26 entrants to Still Cluckin' in Providence, NC.
Butts and Billie Spadafora advanced to the winners' side semifinal; Butts, facing Mike Powell and Spadafora, going up against Juan Rojas. Butts and Powell fought to a 9th deciding game, which advanced Butts to the hot seat match. Spadafora joined him after sending Rojas to the loss side 5-1. Butts' tour win was preceded by his first appearance in a hot seat match, which he won 5-3 to claim his first hot seat.
Powell and Rojas got right back to work on the loss side. Powell faced Jason Rogers, who'd recently shut out Chris Knakal and survived a double hill fight versus Paul Johnson. Rojas picked up Daniel Guill, who'd won two straight double hill matches, against Thomas Sansone and Collin Hall, to reach him. Advancing to the first money round, the quarterfinals, Powell downed Rogers 5-6 (Rogers racing to 8), while Rojas eliminated Guill 6-1.
Powell and Rojas fought a double hill battle in those quarterfinals, which eventually sent Powell to the semifinals. Spadafora then spoiled Powell's hope of a rematch versus Butts in the finals by defeating him 5-2. Butts then spoiled Spadafora's realized rematch against him with a 5-2 win in the finals to claim his first tour title.
Tour director Herman Parker thanked the ownership and staff at Still Cluckin', as well as title sponsor Viking Cues, BarPoolTables.net, Dirty South Grind Apparel Co., Diamond Brat, Federal Savings Bank's Mortgage Division and AZBilliards. The next stop on the Viking Cues' Q City 9-Ball Tour, scheduled for this weekend (Oct. 9-10), will be hosted by Borderline Billiards in Bristol, TN.