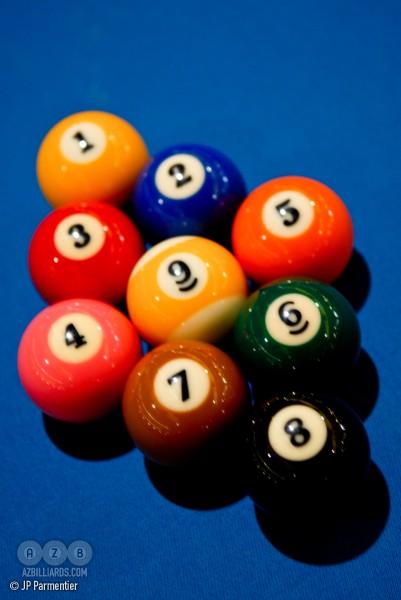 The two competitors who squared off in the finals of the Saturday, April 23 stop on the Viking Cues' Q City 9-Ball Tour – Dalton Messer and Kelly Piercy – have never (to our knowledge) cashed on any other tour. Messer chalked up his first and until this weekend, only win on the tour in the week between Christmas and New Year's, 2018. Piercy's tour efforts came close to a victory in 2020, when he won nine on the loss side and in the finals, challenged junior competitor Landon Hollingsworth, who completed an undefeated run to claim that title. Though Messer downed Piercy in the hot seat on Saturday, the two of them opted out of a final match and split the top two prizes, leaving Messer, in the hot seat, as the official winner. The $500-added event drew 26 entrants to Break & Run Billiards in Chesnee, SC.
Their first and only meetup followed Messer and Piercy's advance through the field, arriving at winner's side semifinal matches versus Thomas Sansone (for Messer) and Reid Vance (for Piercy). Messer downed Sanson 6-3, as Piercy sent Vance to the loss side 6-5 (Vance racing to 8). Messer claimed the hot seat 6-4 in what proved to be the title-claiming match.
Vance and Sansone arrived on the loss side of the double-elimination bracket, looking to advance just one match to compete in the event's first money round. They didn't make it. Stevie McClinton, who'd recently eliminated Kirk Hixon 7-5 and Billy Fowler 7-6 (Fowler racing to 10), added Sansone to that list, downing him 7-4 to advance to the quarterfinals. Vance drew Runal Bhat, who'd just defeated Jose Irizarry 7-3 and Casey Looper, double hill, and then defeated Vance 7-4 to join McClinton in the quarterfinals.
McClinton and Bhat almost made it to double hill in those quarterfinals, but McClinton edged out in front at the end, winning 7-5 for a shot at Piercy in the semifinals. Piercy put a stop to McClinton 6-2 in those semifinals, before negotiating the financial split with Messer and calling it a night. 
Tour director Herman Parker thanked the ownership and staff at Break & Run Billiards, as well as title sponsor Viking Cues, BarPoolTables.net, Dirty South Grind Apparel Co., Realty One Group Results, Diamond Brat, AZBilliards.com, Ridge Back Rails, and Federal Savings Bank Mortgage Division. The next stop on the Viking Cues' Q City 9-Ball Tour, scheduled for this weekend (April 30-May 1), will be a $500-added event, hosted by Sonny's Billiards in Princeton, WV.