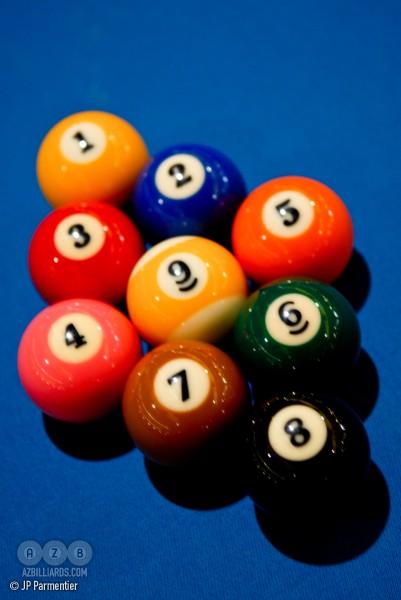 Larry McGee and Chris Cricket, according to information available to us, went looking for their first regional tour victory at last weekend's one-day tournament on the Viking Cues' Q City 9-Ball Tour (Saturday, Jan. 22). McGee found it and Chris Cricket, who won seven matches on the loss side for the 'finals' chance to find it, finished as runner-up. The $500-added event drew 41 entrants to Overtime Billiards in Columbia, SC.
They met twice in this event. The first time was in the third round of play, when they battled to double hill before McGee prevailed, eventually advancing to a winners' side semifinal against Larry David. Robbie Shelley and Eddie Wahdan faced off in the other one.
McGee downed David 6-1 and was joined in the hot seat match by Shelley, who'd sent Wahdan to the loss side 8-4. David, Wahdan and eventually, McGee would all face Cricket before it was over. McGee claimed the hot seat, double hill, over Shelley and waited for Cricket to complete his loss-side run.
Cricket was four matches into that run when he drew David in the first money round. Cricket had most recently eliminated Chris McCutcheon, double hill, and Anthony Rock 7-3. Wahdan picked up Marty Free, who'd defeated Joe Kelly 8-1 and Benny Walters 8-4 to reach him.
Wahdan and Free battled to double hill before Whadan prevailed. Cricket defeated David 7-3 to join Wahdan in the quarterfinals.
Cricket and Wahdan, in a straight-up race to 7 in those quarterfinals, battled to double hill, as well, with Cricket advancing to the semifinals, his seventh loss-side match. He won it over Shelley 7-5 to earn his shot against McGee in the finals. Early on Sunday morning, around 3 a.m., according to tour director Herman Parker, McGee completed the undefeated run to his first regional tour victory with a 6-3 win over Cricket in those finals.
Tour director Herman Parker thanked the ownership and staff at Overtime Billiards, as well as title sponsor Viking Cues, BarPoolTables.net, Dirty South Grind Apparel Co., Realty One Group Results, Diamond Brat, AZBilliards.com, and Federal Savings Bank Mortgage Division. The next stop on the Viking Cues' Q City 9-Ball Tour, scheduled for this weekend (Jan. 29-30), will be a $500-added event, hosted by Sonny's Billiards in Princeton, WV.