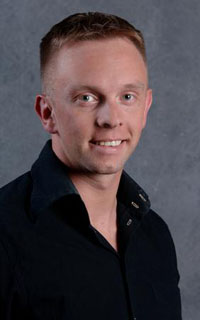 Thorsten Hohmann
This weekend at Comet Billiards in Parsippany, New Jersey, a very special event is taking place - The Jack Colavita Memorial New Jersey 14.1 Straight Pool Championship. The tournament was originally hosted by Jack Colavita and has been continued by Bill and Marsha Haley (owners of Comet Billiards).
The first day of the event has already began and play will continue throughout the weekend, with Sunday having only four players return for the final rounds. With a field of seventeen of the best straight pool players in the area, this should be a very impressive event to attend. The field includes Tony Robles, Ed Hodan, Bill Dunsmore, Danny Barouty, Steve Lillis, Mike Davis, Carmen Lombardo, Ed Deska, Bob Hayward, Thorsten Hohmann, Jonathan Smith, Bill Horne, Marty Ciccia, Bob Madenjian, Don Polo, Jim Gottier and defending champion Tom Walter.
For those of you that would like to follow the tournament, Thorsten Hohmann will be providing updates throughout the weekend via his website at http://thorstenhohmann.blogspot.com/. For more information on the event, contact Comet Billiards at (973) 334-7429.