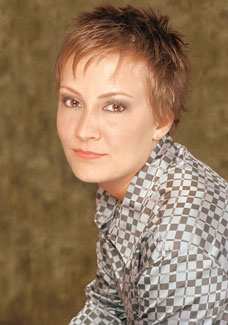 Monica Webb
The Viking Cue 9-Ball Tour's $10,000 added double regional Championship at The Pool Room in Marietta, GA has whittled the starting field of 128 players down to just 32 who will return on Sunday.
The winners side matches on Sunday will be ...
BJ Ussery vs Monica Webb
Scott Lewis vs Brian Butler
Brian Capps vs Horace Godwin
Earl Strickland vs Jerry Grooms
Charlie Bryant vs Mark Gregory
Patrick Brown vs Stevie Moore
Bruce Berrong vs Aaron Frady
David Broxson vs Helena Thornfeldt
Those are not the only players still fighting it out in this event. The one loss side still contains such dangerous players as John Schmidt, Ron Park and Jeff Abernathy to name just a few.
Top players already eliminated include Larry Nevel, WPBA star Jennifer Chen and Sparky Ferrell.
First place in this event will earn $4920. All 32 remaining players are in the cash.
Photo courtesy of WPBA