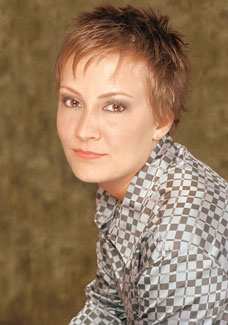 Monica Webb
The Ladies Spirit Tour held the Florida State Ladies Championship at Capones Billiards in Spring Hill, Fl on September 8th and 9th. Top players in this event included Monica Webb, Helena Thornfeldt, Tracie Hines, Debbie Schjodt, Ellen Van Buren and Jeannie Seaver.
Saturday play ended with four players on the winners side and Sunday morning winners side matches saw Ellen Van Buren defeat Leslee Davis-Blaikie 7-5 and Monica Webb defeat Helena Thornfeldt 7-3. Webb then went on to defeat Van Buren in a one-sided 7-2 match for the hot-seat.
On the one loss side, Davis-Blaikie and Thornfeldt had their days go from bad to worse as they were both eliminated in a fifth place tie. Davis-Blaikie lost to Tamera Redemakers and Thornfeldt lost to Jeannie Seaver. Seaver then lost to Redemakers 7-6 and settled for 4th place.
After the win over Seaver, Redemakers lost to Ellen Van Buren earning Van Buren another shot at Webb in the finals.
That rematch with Webb was just as quick as the first one though. Webb scored a dominating 7-1 win.