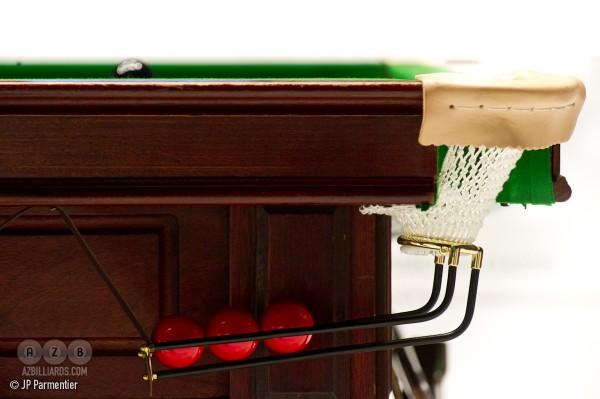 Two-time Crucible king Mark Williams will have to face the qualifying rounds of the Dafabet World Championship next month and admits he'd hate to miss out on snooker's Theatre of Dreams.
The Welshman lifted the famous trophy in 2000 and 2003 and has won 18 ranking titles in all, but has dropped out of the world's top 16 this season so has to win one qualifying match to earn a spot at the Crucible for the televised stages.
The qualifiers at Ponds Forge International Sports Centre run from April 8 to 16. The final round will be on April 15 and 16, with the winners to go through to the Crucible to be drawn at random against the top 16 seeds.
"I haven't had to qualify many times in the past but I've got to do it now," said 39-year-old Welshman Williams. "It's not nice but I just have to get on with it. I don't want to finish the season sitting at home rather than being at the Crucible. There's a lot of pressure on everyone in that final qualifying round."
Williams was out of the top 16 in 2009 but came through the qualifying round, beating Tom Ford 10-5. He has been ever-present at the Crucible since 1997. "That's a good record and it would be nice to keep it going," he added. "If I don't make it then it's up to me to get back into the top 16 next season to make sure I don't have to qualify again."
Graeme Dott, the 2006 World Champion, and two-time finalist Matthew Stevens will be among the other stars in the final qualifying round, while legends Steve Davis and Jimmy White will start their campaign earlier in the event. Both may need to win matches to keep their place on the World Snooker Tour.
Tickets for the qualifiers cost just £10 for a full day, exceptional value for the chance to see many leading players competing in snooker's biggest tournament.
BOOK YOUR TICKETS NOW by calling the box office on 0114 2233777 or visiting www.sivtickets.com
There is also a SPECIAL OFFER of any three days for £20. Quote 'Special Offer'.
Students can buy all-day tickets for the two Tuesdays for just £5 (limited offer). Quote 'Student Tuesday'.
Please note there is no play on Monday April 14 due to the tables being re-covered.
The Dafabet World Championship is supported by Sheffield City Council. The final stages run from April 19 to may 5 at the Crucible - for ticket details call 0844 65 65 147 or visit Sheffieldtheatres.co.uk