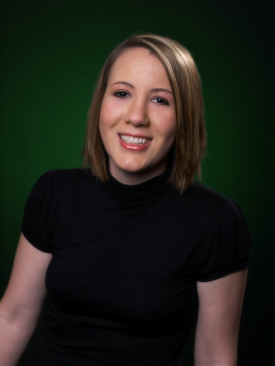 Sarah Rousey
Lafayette, Colo.—July 22, 2009 — PoolDawg, an online leader in retail billiards and game room equipment, today announced their sponsorship of WPBA touring pro pool player Sarah Rousey. Rousey, currently ranked 13th by the Women's Pro Billiards Association, will represent PoolDawg at upcoming pro billiards events including the 2009 US Open later this month.

"We are thrilled to have Sarah as part of our team" said Mike Feiman, PoolDawg's Director of Marketing. "Sarah is quickly becoming one of the most recognizable names in the WPBA and we are really excited to have her representing our brand. In addition to being a perennial Top 20 player, Sarah brings with her a loyal and rabid fan base and a personality that meshes nicely with what we're doing here at PoolDawg."

Born in Bloomington, Illinois, Sarah turned pro in November 2003. In addition to her Top 20 ranking in the WPBA, Ms. Rousey finished the 2008 season as the #12 ranked player on the WPBA Tour including a Top 4 finish in the 2008 Tour Championships.