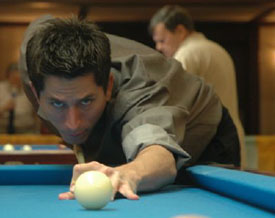 Stevie Moore is one of the American players who have received payment
AZBilliards this morning questioned the American participants in the WTBC and all who have checked with their banks now report that they have been paid in full. This ends two weeks of speculation and innuendo surrounding the event and it is the hope of AZBilliards that everyone involved can now congratulate the participants and organizers of this event and begin making plans to make the event bigger and better next year.

It is now time to put aside the political differences that attempted to tear this event asunder and allow all who would contribute to the success of this and all events to continue to provide the players of the world a stage upon which to perform and earn a living.