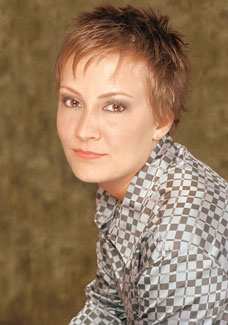 Monica Webb earned singles and scotch wins in Nashville
The 19th Annual Music City Open took place from January 19th thru the 22nd at JOB Billiards in Nashville, TN.
This annual event features a variety of events ranging from Open and Ladies singles to Scotch Doubles and winner take all single elimination.
The main event was won by Johnny Archer who bounced back from an early loss to Bobby Pickle and handily defeated Marco Marquez in the finals. Marquez took the hot seat with a win over Gabe Owen, but it was Archer scoring back to back wins in the double elimination finals to pocket the $3000 first prize.
The ladies division was won by Monica Webb who held off Sarah Rousey in the finals. Rousey came through the one loss side and defeated Webb in the first set, but came up one game short in the hill-hill final match. Tournament favorite Helena Thornfeldt was undefeated going into the final four players on the winners side, but came down with an illness and wasn't able to compete in another match.
Webb doubled up her ladies win with a win in the Scotch Doubles event along with partner Scott Frost.
The annual winner take all Midnight Madness event saw 8 players put up $500 for their shot to take home $4000 in prize money. The competitors this year were Bobby Pickle, Shannon Daulton, Gabe Owen, Scott Frost, Brandon Ashcraft, Chris Bartrum, Johnny Archer and Sparky Ferrelle with Bartrum scoring wins over Ashcraft, Archer and Owen to take first place.
Open Division Payouts:
1st Johnny Archer $3000
2nd Marco Marquez $1800
3rd Gabe Owen $1300
4th Scott Frost $850
5th/6th Mike Blevins, Bobby Pickle $700
7th/8th Sparky Ferrelle, Jerry Slivka $500
9th/12th Shannon Daulton, Mike Jones, Tony Chohan, David Broxson $300

Ladies Division Payouts:
1st Monica Webb $650
2nd Sarah Rousey $450
3rd Gloria McMahan $300
Photo courtesy of WPBA