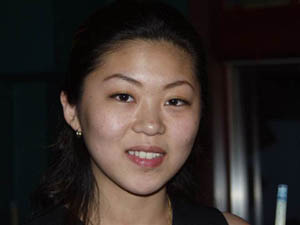 Ga-Young Kim will face Thorsten Hohmann in round one
Brackets are drawn and the 4th Annual Predator Central Florida Pro Open is underway.
The field is full at 64 players and features not only some of the top 9-ball talent from the men's world, but also some of the top ladies talent that Florida has to offer.
Names like Johnny Archer, Mika Immonen, Corey Deuel, Tommy Kennedy, Buddy Hall, Rodney Morris, Troy Frank, Danny Harriman, Shannon Daulton, Thorsten Hohmann and Charlie Williams are being joined by top female talent including Ga-Young Kim and Jeannie Seaver. Kim will have her hands full in the first round as she squares off with reigning world champion Thorsten Hohmann.
Brackets are online and will be updated all weekend.
Photo courtesy of Diana Hoppe - Pool Pics by Hoppe