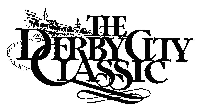 Shannon Daulton has defeated Max Eberle and won the Derby City Classic 9-ball division.
The match started with Eberle winning the lag and coming up dry on the break. A long safety battle was then waged on the one ball until a mistake by Shannon left a possible 1-9 combo for Eberle. Eberle studied the shot for a while and then made it for the early lead.
Shannon got one shot in the next two racks and that was a two rail kick in game two that hit the ball but left a run for Eberle.
Eberle broke in rack four with a 3-0 lead and a safety battle again was waged. Daulton again left a shot but Eberle missed the two ball allowing Daulton to run out. Daulton then broke and ran the next rack to get back to 3-2.
A bad safety attempt in rack six by Eberle allowed a table run by Daulton to knot the match at 3-3. Daulton then broke and ran the next rack for his first lead at 4-3.
Shannon made two balls on the break in rack eight and was running the table when he missed a very makeable five ball. Eberle missed the five leaving a thin cut for Daulton where Daulton made the 5 but scratched. With ball in hand and three balls left, Eberle got funny on the eight ball and was forced to try a bank on the nine which he missed. Shannon made the 9 for a 5-3 lead.
A break and run in rack nine gave Daulton a 6-3 lead. Daulton then made three balls on the break in rack ten but was left with a bank to get the run started. Unfortunately for Eberle, Daulton is an outstanding bank player and he fired the bank in. From there, he ran the remaining balls for the victory.
Daulton collected $10,000 for the win while Eberle settled for $6000 for second. The win also secured third place in the all-around points list for Daulton which was worth another $1000.