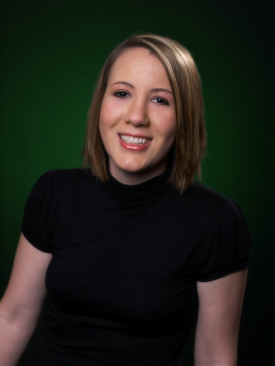 Sarah Rousey (Photo courtesy of WPBA)
Poison Cues presents the Pro Pool Charity Challenge in Austin, TX. Professional players will team up for a night of challenge matches to raise money for the American Diabetes Association. The challenge will begin at 7:00pm on Monday, February 16th at G-Cue Billiards in Austin, TX. The event will feature two WPBA pros, Sarah Rousey and Heather Pulford, as well as Shane Van Boening and James Davis, Sr., both of which are former Texas Open 9-ball Champions.

Rousey, a resident of Bloomington, IL, had a recent top 3 finish at the WPBA Tour Championships in Florida. She finished the 2008 season ranked 12th on the WPBA points list. Her opponent, Heather Pulford, also a regular on the WPBA tour, will be competing for her hometown crowd as G-Cue Billiards is her home poolhall.

Van Boening and James Davis, Sr. have played against each other several times over the past year at various tournaments around Texas, beginning with the Texas Open where Van Boening eventually captured the title. Spectators will get to see a re-match of the Houston Open finals where Davis defeated Van Boening.

Proceeds raised will benefit the American Diabetes Association, a charity that is of special importance to Sarah Rousey. At the age of 10, Sarah was diagnosed with Type I diabetes. "Having something wrong with you at a young age really scares other kids. I got to be the butt of the joke or people thought they could catch Diabetes by being around me. All of this fueled me to play pool" Sarah said.

"When I was 20, I had a serious low blood sugar scare which landed me in the hospital. I decided it was time to get an insulin pump. When I made this decision I told myself it was time to be an advocate and not be ashamed. I started educating people rather than hiding. It's amazing how understanding people can be when you just let them in."

A special thanks to Poison Cues for their support and contribution of cues and products to be raffled at the event. For more information contact Cristina De La Garza at (512) 799-9675 or crisdlg2005@yahoo.com.