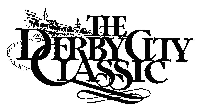 Day six of the Derby City Classic is underway where the 9-ball event started today.
The one-pocket division is down to sixty eight players as round five begins with marquee matchups including Grady Mathews vs Keith McCready on the accu-stats table, Larry Nevel vs Buddy Hall and Nick Varner vs Alex Pagulayan. Earlier on Wednesday, Mika Immonen handed one pocket favorite Nick Varner his first loss 3-1.
The 9-ball division is getting started today with 275+ players. Top matches on tap for the 9-ball event include Wade Crane vs Danny Harriman, Mike Davis vs Shannon Daulton, Max Eberle vs Aaron Aragon and Larry Nevel vs Charles Bryant.