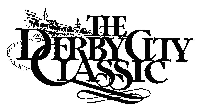 The one pocket division at the Derby City Classic is now down to four players. Earlier today in round ten, Dee Adkins eliminated Cliff Joyner, Larry Nevel handed Scott Frost his first loss and Jose Parica eliminated Charles Bryant. Both Parica and Nevel still have one buy-back left.
The next round will get underway at 1PM on Friday. Frost will face Adkins and Nevel will face Parica. Pairings have not been announced yet.
Round two of the nine-ball event is finished and the event is now down to 146 players. The big upset on Thursday was Bert Kinister defeating reigning nine-ball champion Mika Immonen 7-5. In another marquee matchup on Thursday, Marcus Chamat gave George San Souci his first loss of the 9-ball division.
Round three contains many strong matches including Paul Potier vs Jose Parica, Evgeny Stalev vs Nick Varner, Howard Vickery vs Ralf Souquet and Keith McCready vs Jimmy Wetch.
In matches played Thursday night, Souquet defeated Vickery 7-6 and Stalev defeated Varner 7-4.