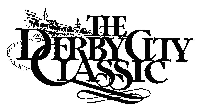 With a 3-0 win in the finals, Jose Parica defeated Larry Nevel to win the Derby City Classic One Pocket division.
Parica was undefeated for the event including a win over Nevel in round twelve, a bye in round thirteen and the win over Nevel in the finals.
Parica collected $6600 for first while Nevel took home $3400 for second.
The nine-ball division is down to 57 players moving into round five. Action in round four saw Evgeny Stalev defeat Shannon Daulton 7-6, Max Eberle defeat Dee Adkins, Jose Parica defeat Scott Frost, Joey Korsiak eliminate Mika Immonen and Ronnie Alcano avenge his loss to Buddy Hall in the previous round. Alcano raced to a 6-1 lead over Hall, only to watch Hall knot the match at hill-hill. A foul by Hall in game thirteen led to a run-out by Alcano for the match win.
Marquee matches in round five include Alcano vs Marcus Chamat, Ralf Souquet vs Jimmy Reid, Buddy Hall vs Charlie Williams, Shawn Putnam vs Wade Crane and Howard Vickery vs Evgeny Stalev.